A Proud Timber Flooring Business in Australia
Hana Timber was established in Sydney to provide the flooring market with a competitive range of products, adding value to homes across the state of NSW. Hana was founded on the principles of honesty, integrity and respect in all aspects of the business - a philosophy that is still paramount today, and which, combined with our professional, leading-edge timber flooring products (including Unilin Laminated Flooring), Australian hardwood and professional work practices, has earned us the reputation of being 'the respected name in floor coverings' for many years.
Hana takes pride in supplying our customers with a superior product range and is continually sourcing quality brands to add to our comprehensive range. Many products and product ranges are developed exclusively for Hana by Australia's leading flooring manufacturers and Unilin flooring products, which is one of the many compelling reasons customers make Hana their first choice in flooring.
Hana understands that customers want fast, professional service and so we ensure that all requests, no matter how large or small, are handled with a sense of urgency and efficiency. Our large, centralised warehousing facility allows us to have large volumes of stock readily available at all times, so our customers can be assured that in most instances we can supply, deliver and install their new flooring with minimal turnaround time.
This high standard of service and ongoing commitment to our customers means that Hana is the preferred choice for floor coverings; both for first-time customers referred to us by others, and repeat clients who appreciate our old-fashioned service principles.
Why choose Hana Timber?
Ten (10) solid reasons why you should select us!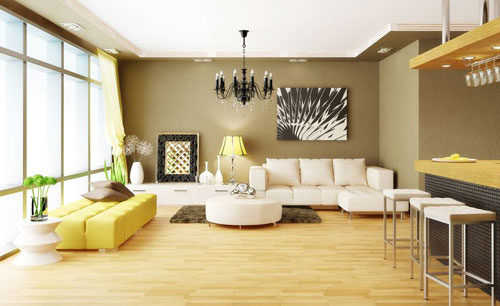 In today's competitive market, value in product quality and service can be difficult to find, with the experience we have gained and the clientele we have accumulated over the years, we have the right balance to provide all our customers with value for money.
An extensive choice of hardwood timbers and laminated flooring products. And in addition to installations, we also deal with floating timber floors
High Quality Products
Experienced Tradesmen - We employ highly trained local timber flooring specialists
We offer value for money purchase in the industry
Our carpenters and products will increase the asset value of your home
Because our carpenters are so highly qualified, we back our work with a full 3 year Written Guarantee, covering both workmanship and materials
1.
For 15 years we have been the market leader in Supply and Installation of Unilin Laminated Flooring and Hardwood Flooring
2.
We have owned and operated the distribution of Donghwa [Korean] Unilin Products in Australia
3.
We employ the most highly skilled Team of timber flooring Experts in Australia
4.
We provide a "personalised" service to you, as well as exercise a care of your home
5.
Our Tradesmen respect your property and always operate in a clean and tidy manner
6.
We strive to provide the market with excellent value 365 days per year
7.
We encourage you to compare our offer with our competitors, we are confident that we will provide better value for money, every time
8.
Our Products and finishes will remain a proud feature of your property for many years to come
9.
We have been awarded the exclusive supply of all Telstra shop flooring & maintenance service centres Australia-wide
10.
The Finishes we apply are the most outstanding in performance that money can buy
Hardwood Flooring Sydney
Hardwood flooring uses single, solid pieces of timber to provide traditional flooring. The end result is so durable it can last for centuries.
Floating Timber Floors Sydney
Floating timber floors, which can be made of any flooring material, are not attached to the sub-floor beneath. This is advantageous when providing acoustic isolation from other rooms.
Laminate Flooring Sydney
Laminate consists of an artificial resin and paper surface fixed to wooden or fibreboard material. It has a limitless number of finishes, including realistic stone or hardwood, is durable enough for indoor applications, and has quiet acoustic properties when installed as a floating floor. We trust that you have been sufficiently impressed with our performance and presentation to date to award us the privilege of adding you to our list of highly satisfied clients. Let our floors a be a proud feature of your home
Bamboo Flooring Sydney
Bamboo flooring is similar in appearance to hardwood, available in various finish, and also very durable. It is a very environmentally friendly option that regrows quickly and uses minimal formaldehyde. It is often made with interlocking joints for easy installation. Hana timber provide extensive Sydney Bamboo flooring.